Careers
Dear Friends,
Working with Bharat Head Hunters Pvt Ltd promises to be an exciting phase in your life. After all, not everyone can claim to be part of a team that is changing the way recruitment is done. Bharat Head Hunters Pvt Ltd is now set to conquer the globe. We have made a fine start by being recognized by Global leaders (refer our Client Testimonials).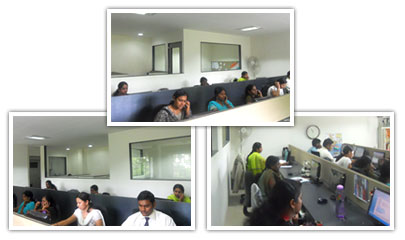 Our commitment of delivering rests entirely on the able shoulders of our team. We are constantly looking for the right mix of experience and attitude whether it is client relationship management, team management or delivery management. If you are a potential candidate, we invite you to explore our careers section, find out more about us and search for available positions across different verticals.
What we are looking?
Common Skills across all the positions: Dreamer, Passionate, Focused, Positive Mental Attitude and last but not least good presentation & communication skill.
Current Openings
Recruiters with 6 months to 4 years experience.
Account Managers with minimum 5 years relevant experience.
Good presentation skill is a must.
Experience in recruitment industry is a must.
Handling a team of 5 members is a must.
Business Development Executives with 1+ year.
Experience in handling MNCs is a must.
Business Managers with 7 years end to end recruitment experience.
Experience in Recruitment Company is a must.
Practice Head with 10 years experience in end to end recruitment.

Apply with your detailed profile to careers@bharatheadhunters.com.
Seniors: ceo@bharatheadhunters.com.